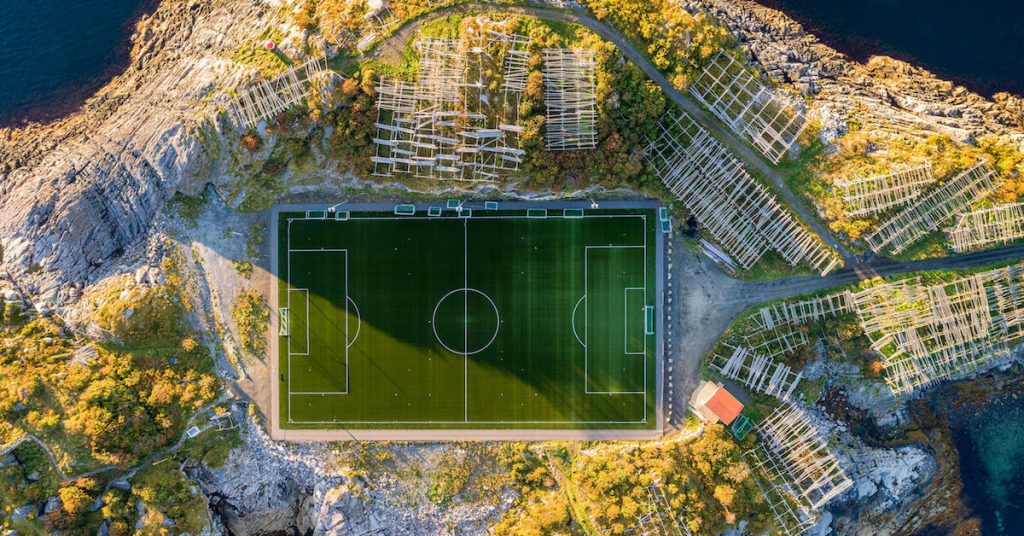 10 Reasons Why Blogs Fail to Make Money
By
Like I always say, blogging is one of the easiest ways to make money on the Internet. As a matter of fact, it's included in my Loving Not Working course as one of the Top 3 best money making methods. However, being easy doesn't mean that the whole process is simple, because it's not.
Yes, the process of blogging is simple, I give you that – but to earn money from it, well, that's the not so simple part. Just think of it, if it's that simple, then everybody would be rich by now. Can you even count the number of bloggers out there? But as you can see, only a small percentage of blogs are making money. The rest are failing and are either losing money or not making enough profits to give bloggers financial stability.
But don't lose hope, because I will tell you right now why your blog is failing to make money. I have made a decent income from my blogs, so I know what I'm talking about. After 10 years of having blogs, it's still one of my favorite methods of making money online. So look at the reasons below on why your blog is not making money or enough money. You can then make the necessary corrections so that your blog can become a big real estate asset on the Internet.
Your Blog is in the Wrong Niche
This is a very common mistake, and I just have to shake my head every time I encounter this problem with one of my clients. This is often the result of impulsive action without planning, and as you can already tell, that often leads to disaster.
Because the blogging concept seems to be so simple, a lot of people have the impression that they can just blog about anything and make money. There are also blogs about topics that may seem interesting to the blogger but really doesn't have a lot of audience. No, you can't expect to make money in a niche with no market or customers.
The solution to this problem is simple – do your research first.
Yes, it's VERY important to find out about the buying power of your niche before making a blog out of it. To state it more clearly – there should be people searching for it. And you will know this by finding out if your chosen keywords for your niche are being searched for.
You really shouldn't skip the step of researching because it's the first and most important part of putting up a blog. A lot of the other aspects of your blog will depend on this step, so you really should allot a lot of time for this.
Oh, and there's a free tool that you can use for your research too – the Google Keyword Planner. It's reliable and easy to use and it's from Google – just the most important search engine today.
What you'll be looking for will be the number of searches and the number of competitors for your keywords. In order to make money from your blog, you need keywords with high enough number of searches but not that cutthroat in terms of competition.
As part of the research process, you should check your chosen keywords on Google too. When you type in your keywords on the search box, the results should show some sponsored ads. Yes, this shows that you have competitors with the keywords, but that also means advertisers are making money from these key phrases to be willing to spend money on advertising.
So do your research properly and make a plan before even starting a blog. And if you already have a blog, check on your keywords to see if these are profitable. Being in the right niche and using the right keywords will guarantee your success, just as being in the wrong niche guarantees failure. Review your blog and make sure that corrective measures are implemented to rectify this problem.
Your Blog's Message is Generic
Just by the term "generic," you can already tell that it's not interesting, right? Generic articles are irrelevant, outdated and even poorly written. Hey, you know this doesn't appeal to you – why would it appeal to your audience?
In order for your blog posts to be accepted and appreciated, you should deliver your messages the right way.
Let's say you are using your blog to sell products and services. These should solve your customers' problems in order for them to be saleable. The same principle actually applies to whatever it is that you're selling – products, services, advice, coaching, courses – these should provide solutions to problems.
Your readers should also recognize you as a market leader in order to believe in what you are saying (and selling). So you'll have to prop yourself up as an authority figure in your niche. Don't worry, you don't need to be a degree holder to be recognized as an authority, you just need to be yourself and be genuinely ready to help your audience.
Of course you're an expert in your chosen niche (or at least you know enough) – that's why you're in your chosen niche anyway. One way to convince people that you know what you're talking about is by describing how they feel. Remember, you are providing a solution to their problem, so you should understand their problem.
Now, when your readers feel that you know what they are going through, they will recognize you as an authority and trust your recommendations and suggestions. You can now effectively sell to them by creating a compelling, unique and nicely written blog post.
Your Blog Has Low Quality Content
In order to be appreciated by your audience, your blog's content should be original, unique, interesting and high quality. Remember what I said about generic posts?
And I am not just talking about articles because content is more than just articles. In fact, I encourage having diversified content because this makes your blog more interesting. So, aside from articles, you can also include videos, infographics, podcasts, etc. Keep in mind that people absorb information in different ways and have different preferences too. So you might as well include a variety of content on your blog to cater to all your readers' needs.
As a blogger and an authority figure, you connect with your audience by being creative and being yourself – yeah, that should be easy enough. Do your research and share your own experiences with your audience so that they can learn a lot from your blog.
You Don't Stand Out
With the high number of bloggers out there, you really need to stand out to get noticed. You have competitors, you know, and a healthy competition is good for all of us even in the blogosphere. Still, you should position yourself as an authority figure in your niche to make people listen to you.
Who are you? Why should we listen to you? Why should we trust you? Those are just some of the questions that people will ask themselves before they become your readers, before they become your followers, before they become members of your tribe.
As I've said previously, you should be able to relate to your market's situation in order to become a market leader. You need to be able to describe their feelings and problems to be qualified to present them with solutions.
So for example, you decide to put up a blog on health, in the weight loss niche in particular. You should be able to describe how it feels to be overweight. You know, there are self confidence issues that are involved in this. And also, there are health risks that people are exposed to when they are overweight. It really is a big problem that requires effective and safe solutions.
Now, there are also marketing strategies involved in standing out as a blogger. Your blog itself should be recognized as reputable and authoritative, so it should be featured in authority sites. You can get featured in authority sites through networking, that's why you need to reach out to other bloggers and webmasters too. This is really important because your website or blog will also get noticed by search engines when big authoritative sites are linking to it.
Oh, and you should also be careful and picky with the products and services that you are promoting and selling on your blog. If it's your own product, make sure that it's as perfect as can be when it comes to quality and usefulness.
If you're selling as an affiliate, as much as possible, promote and sell only those that you have personally used and/ or tested. You also have the option to advertise things that you haven't used and tested, of course, but please don't pretend that you have. And do a really extensive research before publishing your views and recommendations.
You see, it's really important that you only promote and sell high quality products and services. Remember, your main concern is to help your audience with their problems, so these things should be able to really help them – not give them trouble or headache or heartache! Yeah, getting low quality products and services through your recommendation can really backfire big time because your customers and clients will lose their trust in you.
It's really important to show your readers and followers that you care. That's why you should also take the time to communicate with them as often as possible. Aside from your regular newsletters, you should also respond to comments – whether these are good or bad comments. In fact, negative comments should be handled and answered immediately as these can damage your reputation.
You are Not Properly Monetizing Your Blog
If you want to earn money from your blog, you have to use monetizing methods. Otherwise, it won't make money through magic. You can use one or more monetization techniques for this.
Guest posting is one way for bloggers to make money. Through networking, you will find Companies, websites and blogs that will pay you to create content on your blog about their business. One blog post can earn you money or you can ask for monthly payment too.
Another favorite monetizing technique of mine involves Google Adsense. I like it because the ads that appear on your blog are related to your site's content. And when your readers click on these ads, you'll earn money. It's not that big because you only get a few cents per click, but it all builds up when you have a lot of visitors on your blog.
You can also incorporate affiliate marketing in your blogging efforts. You can even be an affiliate of different Companies. With this method, you'll make money on commissions when people buy what you're promoting.
I also recommend selling your own products. This is one of the things I teach in Loving Not Working because I found that it's the most effective way of making a LOT of money. It's really very promising and very profitable because you can employ a lot of strategies to make your business successful with this. You can sell to your list via email, and since your subscribers already trust you, there's a big chance that they will patronize your products.
You can also have your own affiliates sell your products and you're going to pay them a commission for every sale. They'll promote and sell your products to their own list and you'll earn a lot of profit this way.
With your own product, you can also opt to use online platforms as a selling avenue. Yeah, you can sell through Amazon and Ebay!
You Don't Have Traffic
If you don't have any traffic to your site, you don't have customers. How can you make money without customers? So, not getting enough traffic is another reason why your blog can fail in making money.
Here's a quick tip. As it can be quite hard to rank your main url on search engines, you can send traffic on individual pages on your site instead. This technique especially works on a landing page. So, you can send people to a landing page on your site to collect their emails instead of pointing them to your homepage.
You can also get free traffic from social media. You can use a lot of social networking sites out there, but the most important ones are Facebook, Twitter, Google+ and Instagram.
You can use Facebook to create groups and then share your knowledge and expertise through your Facebook page. This set up makes you an authority figure in your chosen niche. You can even create different targeted groups within your niche and connect with a diverse group of people this way. You get to answer their questions and concerns and you can share your latest blog posts too. You can then redirect people to your blog so that they can find other topics that can help them. Get this – when people sense that you are there to help them, they will become your followers and regular customers.
Don't ignore Google+ too. Although it's not as popular as Facebook, it still has a lot of users and it's owned by Google. You want to be in good terms with Google all the time because it is the biggest search engine and you need its help in ranking. Google authorship really helps increase your credibility online too. You can get traffic from Google+ by attaching your blog posts and web pages on your Google+ profile.
For even more traffic, I also encourage you to pay for ads. I especially like Google Image ads because you can put up banners on keywords that are related to your niche (and banners always get attention). It's also a cheap form of advertisement – it will just cost you a few cents per click – but these clicks are from highly targeted customers so you can expect high conversion.
Guest posting on popular sites and authority sites is also an effective way to get free traffic. When you catch the attention of these sites' audience, they can become your own readers and followers too. And don't forget the importance of getting backlinks from these sites too. Just the link juice is really worth it because this can boost your site's ranking. Linking back to your own site will also allow other people to learn more about you and give them the impression that you're an authority figure in your niche.
Paying for solo ads is also good. For this, you can market to other people's lists in the same niche. To do this, simply search for your keywords on Google with "solo ads." For example, if your keyword phrase is how to lose weight, type in "how to lose weight solo ads." (without quotations)
Based on the results, contact the owner of a website and inquire about the cost. If you agree on a certain price, you can make an email copy that will be sent out to their list.
You Don't Have an Email List
This is another aspect of building a blog that should be first in your agenda. You need subscribers that you can communicate with regularly because they will be your regular customers. Of course, this doesn't happen in an instant because you need to build a sense of trust with your list first. But with regular engagement through newsletters, you will develop a relationship with your subscribers who will look up to you as an authority figure in your niche.
You'll have to entice people to sign up willingly to your list. The most effective technique is to offer them something for free like a report or an ebook on an interesting topic related to your niche. For this, I recommend writing your own report or ebook yourself because being the author will establish your credibility and authority to your audience. Using your own voice will also allow you to really connect with your readers.
You are Relying on Popular Money Making Methods at the Start
Ok, I did say Google Adsense and Affiliate Marketing are 2 of the easiest ways to make money on the Internet. However, in order to make enough money from these methods, you should have an average traffic of about 3,000 daily. At the start, when you don't have that much traffic yet, you can only earn a little from these methods.
For some people, not making quick money can be very discouraging, and they simply decide that making money from a blog doesn't really work. But of course they're wrong, because with enough traffic (and I already discussed how to drive traffic to your blog) a blog can really be profitable.
You are Totally Relying on Other People's Products
Selling other people's products is fine, and you can make money from this method. However, if you want to really make a lot of money, it would be wise to create your own products instead. This can be a physical or digital product – as long as it's your own creation, you'll make more money from selling it.
In Loving Not Working, I encourage my students to create their own physical products because it's really easy. No, you don't need to be a genius to do this – you just need to know the right techniques to pull it off. In the course, I give sources for ready-made products which you can brand as your own.
Now, if you want to sell digital products, that's cool too. We are living in the digital age and creating and transmitting digital products has never been easier. You can share your wisdom and knowledge through digital informational products and make money by using your blog as the selling point. You can sell ebooks, video courses, coaching sessions and so much more.
Your Heart's Not in It
Blogging for business requires your full dedication in order to be successful. That's why it helps to have a blog on something that you're passionate about.
Your devotion to your online business will also be your source of inspiration and strength. Since you want to make money out of it, you will do everything you have to do to achieve your goal. Yeah, even if you encounter hardships along the way, you won't give up.
Well, I believe that you are indeed dedicated to your online business and know in your heart that blogging works and that it can make you a lot of money, That's why you're here reading this post, right? You want to know why your blog is failing to make money or you simply want it to be more successful. I am glad to say that you're on the right track because now you know what you should do.
At this point, you can apply the things you learned here to make your blog more successful. And if you need more knowledge and skills, you can get a mentor or enroll in courses that will help you better understand the whole system of making money online.
On Making Your Blog a Success
Now you know the reasons why most blogs that exist today are failing. If you find any of those mentioned above as the reason to why your own blog is not making money, it's time to fix things up.
Just make the necessary changes and correct the mistakes that you see on your blog. Follow the solutions I gave you so that your blog can recover and become profitable as you move on. There's no doubt that following the tips here will improve your site's conversion and make your blog a better one.
Exclusive Bonus: Get My Video Training About The Most Consistent Strategy To Grow Your Digital Assets In 2022 (This is Tested & Proven By Myself & My 4,000+ Students Over The Last 9 Years)