Empowering Women in Entrepreneurship Scholarship
Entrepreneurship is no longer a boys' club. But let's face it: it never really was to begin with! Women have held their own in entrepreneurship for a very long time. And many of those female go-getters have certainly made their mark along the way! Could you be the next inspiring innovator to emerge in entrepreneurship?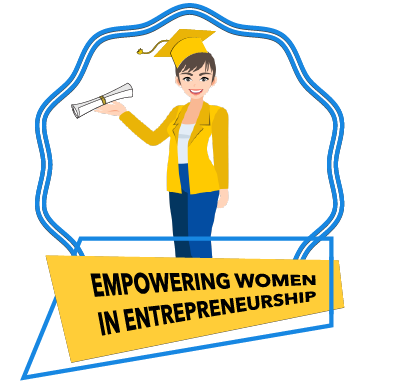 Female college and university students interested in pursuing a career in entrepreneurship are encouraged to apply to Anna Macko's first-ever Empowering Women in Entrepreneurship Scholarship!
Serial Entrepreneur and Business Coach, Anna Macko has taught thousands of people how to build wealth by earning a living online. Empowered by an entrepreneurial energy, Macko has taken charge of her life by turning her dreams into reality. Throughout her career, she has launched numerous successful projects and established respectable online businesses, including e-commerce and online marketing ventures. Along the way, Macko has shared her story on her blog and in numerous eBooks that aim to inspire entrepreneurs just like you.
Escaping the limitations of a traditional career path can be risky business. But in Anna Macko's experience: the return on investing in yourself more than meets the 'high risk, high reward' sentiment! Establishing a solid foundation with your academic pursuits is crucial. You need to understand the playing field to master the game — and that requires a quality education!
Anna Macko approaches entrepreneurship with one key goal in mind: to inspire others to empower themselves. And that's exactly what the Anna Macko Women in Entrepreneurship Scholarship is all about!
Applicant Requirements
Women have taken charge in leadership roles since the dawn of time. But leading in the entrepreneurial realm is a whole different ball game. Not every professional has what it takes to step up to the plate and give it their all. If you're a self-starter who dreams of launching your own startup, Anna Macko's scholarship might be for you!
Anna Macko's Empowering Women in Entrepreneurship Scholarship is available to women who meet the following requirements:
You must be enrolled in college or university for the Fall 2021 semester
(Applications from students who have accepted a college or university admissions offer for the Spring 2022 semester may also be considered)
You must be pursuing a degree in business, entrepreneurship or a related field.
How to Apply
Writing Prompt: What are your dreams and how do you plan to turn them into reality?
To be considered for the Empowering Women in Entrepreneurship Scholarship, you must submit a 300 – 500 word essay describing your passion for entrepreneurship. What are the steps you plan to take to realize your superhuman potential as a digital nomad and entrepreneur? Share your story and apply by March 1, 2022 in order to be considered for Anna Macko's first-ever entrepreneurship scholarship opportunity.