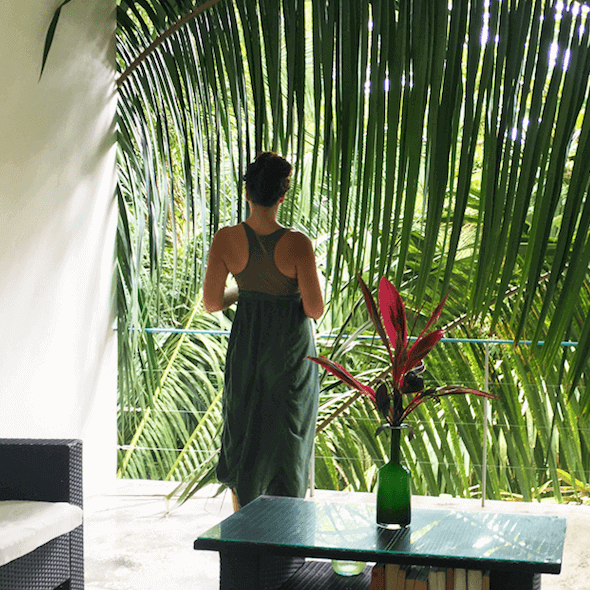 How to open an e-commerce website the cheapest way?
By
If you are starting out in e-commerce and don't want to spend a lot of money but want to validate your idea to see if your product will sell, I have the perfect solution for you
This website will allow you to set up a shop for only $25/month + 2% transaction fee. However the first 15 days are FREE!
So if you know what you are going to sell and are validating your idea to see if it DOES sell, then go there and sign up and set up your store. It will take you less than an hour.
The next step will be to send some Google Adwords paid traffic to your store so you can see if your product sells. If it does then congratulations, you have a winner!
If it does not sell then you did not just lose a $10,000 investment setting up your online store.
This is by far the best way to validate your idea to see if your online store will work or not.
Don't spend time and money on developing an e-commerce store if you don't even know if you will make profit from it. Validate your idea first with the platform mentioned above.
Return on investment is what you should focus on
Once you have validated your idea and you know that your product will sell. Then and only then is the time to work on your e-commerce platform.
The site above is an amazing tool for validating your idea however once you start selling tons of products and you want to add over 100 products to your online store, then your costs start going up. You can avoid these costs by switching your site to your own platform that you own on your own hosting provider.
Look at it this way. If I told you that the average cost of setting up an e-commerce website is $10,000 (true story) your initial reaction might not be so keen on it. This is why I recommend this website for getting started.
But once you KNOW for sure then your online store sells and say your initial investment of $10,000 could generate you $2,000,000 and it saves you $300,000 in operating costs then you would probably change your mind.
You would pay $10,000 on day 1 and have your investment back within the first year.
That is the difference between a business COST and a business INVESTMENT. Dollars spent on E-Commerce fall rightfully so under the "Investment" category.
Having your own on-line store is going to generate more sales and is going to save you money on order processing costs. Say you use eBay or Amazon to sell your products, then that is great, but they also take a fee on your sales. This is why I am saying that once you are 100% sure that you products are selling then its time to switch or complement your other platforms with an online store you own with no monthly fees and no middle man taking a cut. I am not saying that is a bad thing! It helps you start and its better to start that way because of the low outlay of money.
There is a difference between starting out with no money to make sure you are 100% that your website will generate a sales. When I start a new online store, I would never spend a large amount of money and time to set up the website! I would just go with the free one for 15 days then $25/month and spend my money on a bit of advertising to see if my product sells. Thats it!.
Are you ready?
Now once you have a selling product and therefore a business you are confident is worth pursuing, these are the platforms you can go with and their associated costs.
How much should setting up an e-commerce website cost?
Now in the long run, you might decide to add more products and with the site i recommend the $25/month can turn into $79/month. You might not want to pay – even though I think its worth it because of the support you get. And it is a good way to start off! It is really not a lot of money when we talk about return on investment. Spend the money on Marketing at the beginning and not on website set up!
Once you have a product that sells. You can always switch to a custom e-commerce platform.
To avoid that fee of $25/month, especially when you start to add more than 100 products it will start costing more ($75/month) so you might want to go with your own custom platform that you host on your own hosting.
To do this, you need to choose a plateform. Magento, osCommerce, Zen Cart and OpenCart are the three most popular ecommerce platforms in the world.
Pro and Cons of Magento vs osCommerce vs OpenCart vs Zen Cart
1. Magento
Magento is really good however it is $15,000+ per year enterprise version and a little more complicated so I leave it out.
PROS:
Lots of good features
Great community support in forums etc
A web developer can edit the code to make a custom feature for you
CONS:
Expensive and complex to customise and use
Needs a dedicated hosting server which is more expensive
You will need to hire someone to also manage, not only your website but also your hosting server
Huge platform and sometimes slow
Good magento web developers are rare and harder to find therefore more expensive
2. osCommerce
os Commerce is a free open source platform that has been around for years
PROS:
Free and easy to install and use
Supported by lots of different payment gateways: 2Checkout.com, Authorize.Net, Chrono Pay, SECPay, iPayment, Trust Commerce, Pay nova, PayPal, and PSiGate
CONS:
Older code as developers stopped improving it
There is little support because it is so old
Time consuming for a web developer to customise.
Less secure admin area
Not template driven
Many web developers complain about the annoying backend
Not good if you get more than 100 products
3. Zen Cart
https://www.zen-cart.com/ (free)
PROS:
Similar to OSCommerce but easier to change the design and customise
Great way to manage all your products
Wide range of design templates available
Loads of forum and community support around the internet
Easily export to major accounting softwares
CONS:
Old looking so need to upgrade with a design template
In my personal opinion, I would go with Zen-Cart once you are ready with a product idea you tested (otherwise go with this)
For Zen Cart the Add-on Designs: Cheap zen-cart Templates for start at around $40 and they are beautiful.
You will also need to install the SEO plugin
4. WordPress
WordPress started as a blogging platform but you can add plugins and create an ecommerce site. You can do this yourself but it is also the most time consuming and honestly not that great when it comes to e-commerce.
PROS:
WordPress is easy to learn and use.
Tons of plugins that you can install to extend and enhance the functionality
CONS:
You could easily outgrow it if your needs grow beyond what WordPress can do.
Not the most secure (gets hacked a lot)
Not great if you have over 100 products
Takes a long time to install
Payment Checkout Solutions for wordpress:
https://wordpress.org/plugins/wp-stripe/

Engine:
https://getshopped.org/ ($47/year)
https://cart66.com/ ($99/year)
https://wordpress.org/plugins/wp-e-commerce/
Templates from $70: https://www.woothemes.com/product-category/themes/
Plugings:
– W3-Total Cache (free)
– https://www.gravityforms.com/ ($39) allows to set pricing options for your products and configure discounts
You can always hire a web developer to do all this and it takes a long time to install.
More things to set up
You will need to also install these things:
Google Analytics e-commerce Set up (1hour)
Payment Sheckout Solutions (paypal takes 4% transaction fee) (1h)
Social Buttons (Pinterest Pin It, Google +, Twitter, FB like) (.5h)
Email List Builder (I use this one) (0.5h)
Web developer costs
Installing all this can cost you $5,000-$20,000 unless you find a cheap freelancer or have a good friend that is a web developer thats willing to work a week or two for free for you, that is why I use this package which costs me only $25/month and I use the free trial to validate my idea and make sure my products sell before I spend money on setting up a whole e-commerce solution.
Try before you buy
Look at the templates in wordpress, shopify and zencart to choose something and look at the demos and free trials to see which backend you like the most. (wordpress and zencart all have different features and designs of admin backends that you need to manage, do the data entry of products, change prices etc)
Do your research and check out the demos before you buy anything!
Exclusive Bonus: Get My Video Training About The Most Consistent Strategy To Grow Your Digital Assets In 2022 (This is Tested & Proven By Myself & My 4,000+ Students Over The Last 9 Years)