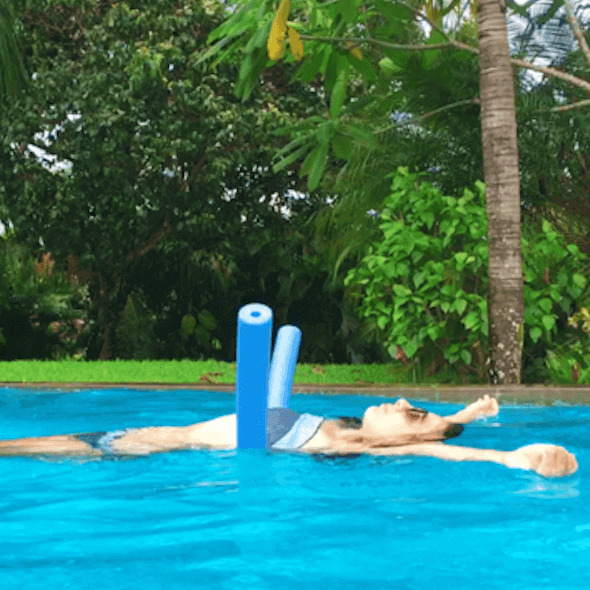 What kind of online business model is best?
By
One common question that people ask me is Anna, what is the BEST online business model you would recommend. I can see where this question comes from. With so many options on online businesses out there, how are you supposed to choose what is right for you!?
What I find quite captivating is the fact that no matter what business model you choose, there is no magic involved. All you have to do is learn and apply the exact formula that is needed for that business. It is important however to pick the right one.
Merchants (e-commerce stores)
This is when a website acts as an online store. It can also be a place where a website sells a service (not just products). The sales are made based on set prices or can be a type of auction. The work involved is producing the product, shipping it, customer service and marketing the website. At the beginning stages all this can be done by one person but as you grow you can hire people to help you. I made a lot of money with this but also made some mistakes so I learned there is a very important formula to follow. A formula I wish someone told me at the start! I talk about this in my ebook.
Brokers
Brokers are like the middle men. They make transactions between the person looking for a product or service to the person offering a product or service. What you do here is connect people together. In this business you can set up a website that connects the two types of people or you can start by just emailing suppliers and buyers and being the middle person that collects a commission finder's fee of your choice. I started off making money like this. I was sending out a few emails a day. This is a really easy little way to make money if you look for people that need a service on one side of the internet, then go over to the otherside of the internet and find people to fill that service.
Advertisers
Before the internet, companies like TV stations, magazines and newspapers were the ones who were able to sell advertisement on their products. Now with the help of many many many plateforms, one of which is blogging, website owners can provide content on a website and sell advertising on their site. This also works for people who have a customer base and other people want to email their customers. The owner of the customer list can charge the person to send out an email. The advertisements can be anything from image banner ads to just text.
Affiliates
The affiliates business model is similar to the Advertisers business model however the affiliates make money when they refer a customer to another business. So these types of businesses can be about reviews or general information about a certain topic and recommendations of certain products. There is a big opportunity for people who want to sell other people's products. They don't have to create the product themselves for one! And also they don't have to deal with shipping or customer service. They are also the middle man. Say a company is an e-commerce store, one way of advertising their products or services is to get affiliates to promote them and give them a commission. This is a win-win situation because on one side the e-commerce store does not have to pay for the advertising upfront, only pays the affiliate a commission % once the sale is made. And on the other hand, from the affiliate site, all they have to do is refer the customer to the seller's website. Once the customer makes a sale, the e-commerce store takes it from there and they don't have to do any shipping or customer service. This works for both partys.
Data Analytics
There is quite a bit of money to be made in collecting data. People buy data and sell that data to companies who have questions. The company that collects the information can also provide a service that puts the info into nice little visual graphs which allows people to see what they are looking for better. This helps businesses understand a certain market. Market research is big.
Memberships
In membership websites, the members are charges a reoccurring fee. This can be a daily, monthly or annual fee to subscribe to a service. The types of service can be anything like cooking, dog training, make up tutorials, car tuneups, fashion tips, diet and exercise motivation, research something, say for people investing in shares. If you really have a passion for something or a hobby, you can turn it into a membership site.
Each of these business models can be mixed with one another to create some new kind of business. Whatever business you are in, you can make it grow by creating more traffic and tuning into the flow or process on your site. Those are the kind of tips I share when you sign up on the form on the right and download my ebook.
Internet businesses are funny, one minute you are in some kind of a hell and the next you make more money you know what to do with. All that stands between someone rich and someone poor is the knowledge they need to do the actions they need to do to get out of that hell of not having enough money. On the internet there are billions of people using it. You only have to reach a small % of those people to be very very wealthy. This is why I love online business and internet marketing.
The models I like are a combination of all of those but if I had to cut it down to 2 it would be e-commerce and blogging. Because in blogging I would be combining affiliate and advertising. Both need work at the start, but once you set up the whole formula, you are free to enjoy your life and do what you want to do because the work needed to continue with the business is very minimal – that is why I love it. I don't want to live on the computer! I want to live outside, explore the world and spend time with those I love.
Don't forget to get my ebook and 5 income-boosting lessons you can apply to your website right now, by adding your email in the little form on the right.
Exclusive Bonus: Get My Video Training About The Most Consistent Strategy To Grow Your Digital Assets In 2022 (This is Tested & Proven By Myself & My 4,000+ Students Over The Last 9 Years)