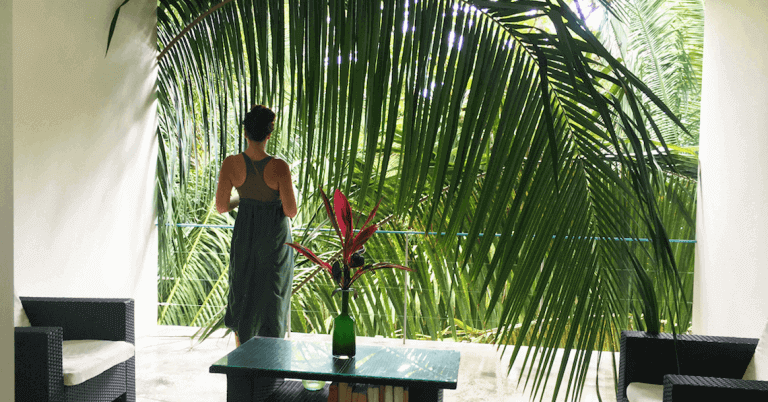 What the heck is SEO – Facts and Tips
By
You may have heard people talk about SEO but not fully grasped the concept of it. Don't worry, its not your fault.
I stumbled upon this awesome infographic that explains the basics of SEO here
Once you understand the basics, come back to me and I will show you how to properly do SEO on your website.
If you want your website to rank in Google when your visitors search for a specific keyword, then firstly you need to know what keywords your website will rank for. (I will write a lesson on this later)
Once you know your keywords, then it is time to do what is called "On page SEO". This is where you optimise your title and your description. That is actually the little snippet that will appear in Google.
This is a Google Snippet. It is what comes up in the search engines after you type a keyword.

So when we talk about "optimising your website" the first thing that you should be "optimising" is your Title and your Description. This means change the text to something more relavent to that page. (I teach some great tips in my free eBook on how to make sure the snippet you are using is the best it can be in order for you to get more clicks when people see your snippet in Google.)
If you have a wordpress blog, you can get a free plugin called WordPress SEO and once you install it, you can edit your SEO Meta Title and Meta Description.
How to rank your website #1 in Google
Honestly, the best way to rank a website is to ensure that you are writing GREAT content that people love. For Google to love your page, your visitors must love your page. This means if a visitor finds your page on Google, then hits the BACK button. Google tracks how many visitors have done that. So if too many visitors leave your site right away that is called a BOUNCE. (You can check your bounce rate in Google Analytics. Another lesson on this later)
If your BOUNCE rate is too high then Google will not rank your site. So write content people love and you will naturally get love from your visitors. They will naturally link back to your site simply because they love it.
Make it easy for people to link to you. Add a social media sharing plugin to your website. I use add this for my Twitter, Facebook, Pinterest Buttons and what not.
What kind of Anchor Texts should you have?
In the past, it used to be easy to rank your website in Google just by pointing links to your site with the "anchor text" being your keyword ( anchor text is the clickable part of the link). Now this does not work anymore. When you are starting a website you should always start with BRAND links. This means the anchor text should be your website name, your website URL as the clickable part etc.
"Anchor text diversity" has become so important now. When you have links to your website, it should be natural. The most natural way to do SEO is not to do SEO at all. Just let people naturally link to you. However, if your website is new and you want to get it out there then start building links. Start with asking people you know for a link back to your website.
The Link Building Formula when it comes to Anchor Text Diversity
50% of your links should be Brand
Your Website Name
YourWebsite
YouWebsite.com
https://www.yourwebsite.com
For my website this would be:

annamacko.com
anna macko
annamacko
30%-40% should be Random Keywords
Click Here
This Website
Here
Visit Us
10%-15% should be your target Keywords
These are the keywords you actually want to show up for in Google
Example of keywords:
How to bake a chocolate cake
Lose weight fast
Car insurance
Tea cups
(Whatever keywords you are targeting)
Back in the day, it was all good to build links to our website using ONLY target keywords, say a "Car Rental" website, we would build links like "rent a car" … until our car rental website website was ranked #1 on Google for "rent a car".
Well, what used to work then does not work anymore. That kind of "link profile" looks like spam! If there are no anchor texts with our "Brand" or "URL" keywords in it, then the link profile will be looking pretty bad and that website will never rank now. You need anchor texts with "click here" or "visit" in it, because this is what looks natural!
Another thing to remember is to get links from websites similar to yours. Say you have a fishing website. Then the more links that come to you from other fishing sites, the better. If you get links from weight loss sites then it is not really relevant. Stay on topic when it comes to building links.
Also don't always link to your home page. Point your links to your inner pages as well.
If a bunch of your competitors are getting links from a certain website. Then make sure you get a link from them too. Get noticed.
Start by connecting with people in your industry. Connect via Twitter, Facebook, their own blog etc. Write useful comments on their blog. Make them notice you.
If you found that useful, wait until you see what kind of lessons I send via email. I'll send you my micro-course, 5 Income-boosting Website Tweaks You Can Implement Today—and my eBook on how to create a business site that sells.
Exclusive Bonus: Get My Video Training About The Most Consistent Strategy To Grow Your Digital Assets In 2022 (This is Tested & Proven By Myself & My 4,000+ Students Over The Last 9 Years)